Thank You For Purchasing The Silver Plan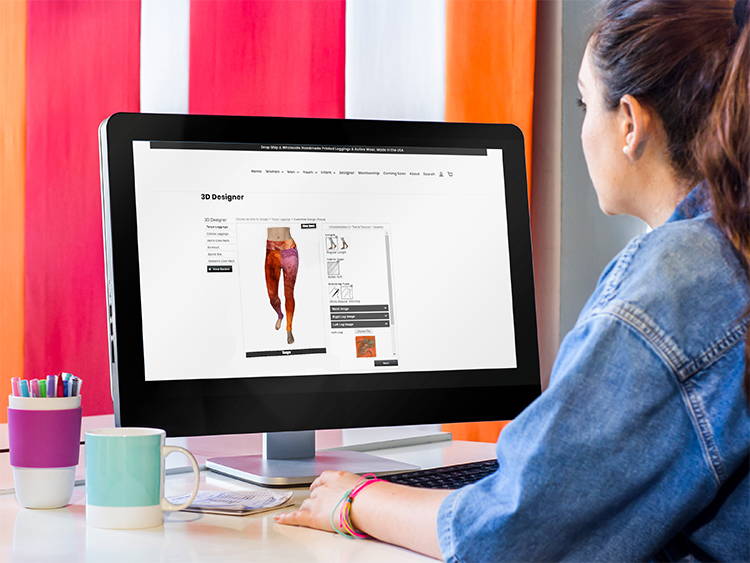 Please add a staff account
Please select your e-commerce platform for instructions
1.   From your Shopify admin, go to Settings > Account.
2.       In the Staff accounts section of Accounts and Permissions, click Add staff account.
        3.   Enter Inksewn as the first name, and USA as the last name, and for the email address enter:
onboarding@inksewnusa.com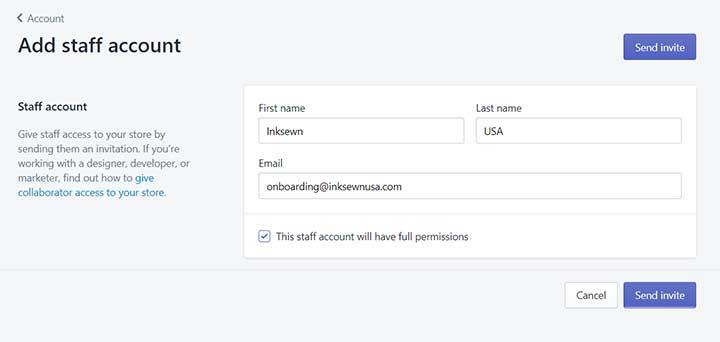 3.   Be sure that full permissions are selected.
4.   Click Send invite.
For BigCommerce you must add an admin account and create an API account.
Create an Admin Account
1. In the admin, from the main menu. Go to Account Settings › Users.
2. Click the Create a User Account button.
3. In Email, enter inksewnusa@gmail.com
4. Select a User Role of system admin for the user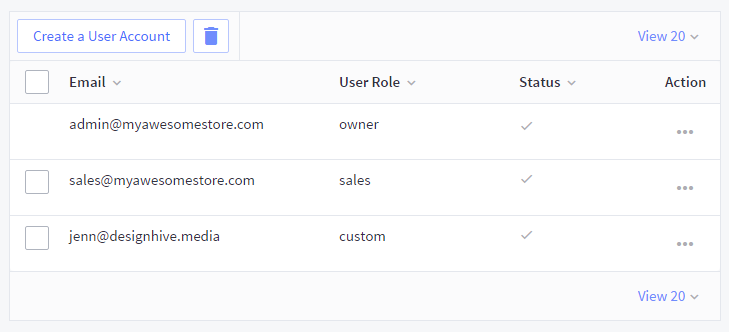 Please create a Big Commerce API account for your 3D designer, only the store owner is permitted to do this.
In your store admin, click on the bigcommerce logo to return to the main menu
Click Advanced Settings > API Accounts
Click Create API Account
Enter in the Name field: "Kit Builder" (without quotes)
Copy the API Path and paste it into an email.
Under Oauth scopes under Products select Modify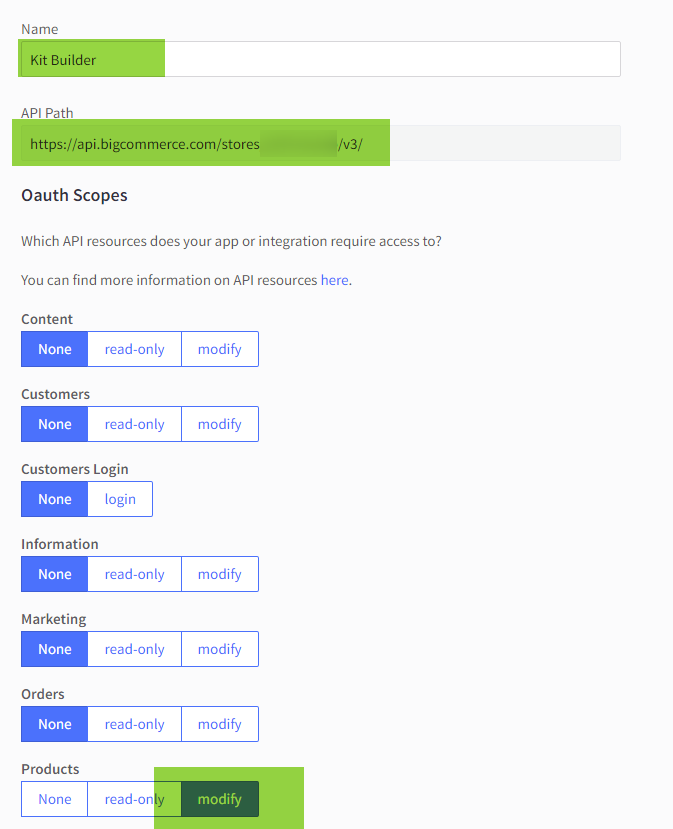 Click save.
An API Credentials pop up will appear.
Copy the Client ID and paste into the email.
Copy the Access Token and paste it into the email.
The email should contain the 3 things we need to get started:
API Path
Client ID
Access Token
Send the email to:   joey@inksewnusa.com